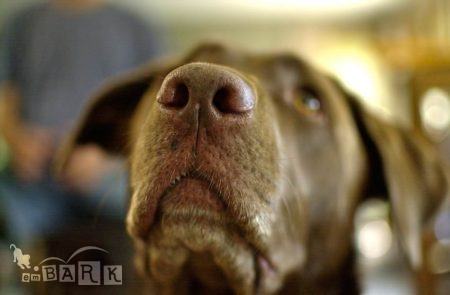 Heather opened emBARK and began serving dogs and their owners in 2005, but the journey that led to this labor of love began long before that. In 1983, Heather stepped into a simple 4H project and began sharing life with an English Springer Spaniel. That special relationship became the the driving force behind emBARK many years later. While Heather has a degree in Dietetics from UW-Madison, her love for all things dog conquered her career goals, and in December of 2005, she left the healthcare field to pursue her vision of working with dogs.
emBark first opened in Banbury Place and operated there until 2009. When the opportunity to expand presented itself, emBARK landed at its current location on Fairfax Street. emBARK has grown from the humble beginnings of a single owner with a dream to a thriving business employing 26 of the region's highest qualified dog professionals, with the area's only facility with five Certified Professional Dog Trainers (CPDT-KA)  Certified Behavior Consultant (CBCC-KA),Fear Free Certified Trainers, a Certified Separation Anxiety Pro Trainer, and Certified Family Paws Educator.
Their passion for dogs is evident in all they do, and they are committed to continuing education, keeping abreast on canine behavior, and training protocols. The staff has decades of canine expertise experience between them – from daycare staff to groomers to trainers to office staff, they all agree that they have the best jobs in the world! To learn more about choosing a pet professional that is passionate about their career follow the link below.
---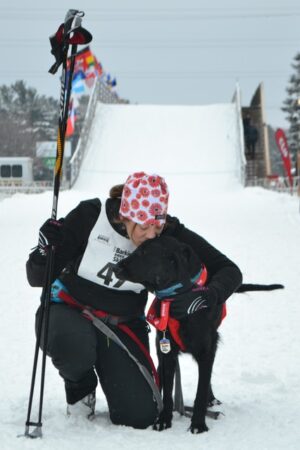 Heather Mishefske, CPDT-KA, CBCC-KA
Owner / Trainer / Behavior Consultant 
Credentials / Professional Experience :
Certified Professional Dog Trainer (CPDT-KA) since 2006
Certified Canine Behavior Consultant (CBCC-KA)
2022-2025 Board of Directors – Association of Professional Dog Trainers
AKC Canine Good Citizen Evaluator
Premium Professional Member – Association of Professional Dog Trainers (APDT)
Certificate of Completion from Living and Learning with Animals (Applied Behavior Analysis course – Dr. Susan Friedman)
Current 2023 student – Family Dog Mediation course
Voted "Top Trainers in the United States" by Sniffspot 
Current student/member in the Academy of Animal Behavior Research Bites with Dr. Kristina Spaulding (research review group)
International Association of Animal Behavior Consultants
Liason to the APDT Diversity/Equity/Inclusivity team
Host of the biweekly podcast "A Dose Of Dog"
Certified Level II Canine Sports Massage Provider
Guest lecturer at UWEC on Learning Theory and Behavior
Past advisory board for Globe University's Veterinary Technician program
Presenter on body language to the state of Wisconsin Dept of Ag, Trade and Consumer Protection
Writer and presenter on canine behavior
Vice President – Upper Midwest Flat Coated Retriever Club
About The Owner! 20 Fun Facts About Heather:
When I worked in the "real" world, I could never make it to work on time at 9am on the weekdays, but I could make it to a dog show at 6am in St. Paul on a Saturday morning.
I am a certified Wisconsin Master Naturalist, a state of WI carnivore tracker, and a Wisconsin Bat Ambassador and my other passion is stewarding our 40 acres back to native prairie and creating spaces for any and all wildlife.   My husband has an amazing green thumb and we have a garden cart that we sell organic veggies from our farm thru the summer growing months.  Follow us at Black Dog Farmstead .
Scout was my oldest dog and my soulmate. She went through so much of life with me. She had the wisest eyes I had ever seen. I found her in a ditch 20 years ago as a 5 week old pup. She had competed in every venue of dog sports successfully, but her biggest accomplishment was being my trail running partner and my chalkboard as a dog trainer. I made a lot of mistakes training her, and she forgave me every time. She is the reason that I continue to learn and be more empathetic to the learners in front of me.  I miss her everyday.
I love the Flat Coated Retriever breed for their ridiculous goofy antics, endless energy and happy persona….and so many say we are like our dogs…hmmm…?
I have taught over 4000 puppies since training dogs professionally.
If you were to put all the dog poop I have ever picked up in a pile, I'm certain you could hike up it and set some type of Guinness World record.
Dogs are amazing creatures and they are blatantly honest, we just need to listen to what they are telling us.
Losing my three year old Flat Coated Retriever to an autoimmune kidney disease in 2005 at the height of her competition career was the impetus for me to leave health care and pursue doing what I love.  I thank Bandi, Scout, Envy, Larkin, Rook, Gracie, Summit, Peak, Della, Tasul and Ridge for all their patience with me as I learned the language of dogs over the years.  The learning never ever ends.
I have not owned a TV in 20 years.
I have fed a raw diet to my dogs for almost 20 years, but I rarely eat meat myself and am married to a vegan.
When I was 10 years old, I stewarded for my first conformation dog show, and thought it was so cool that I could call for "Puppy Bitches…6-9 months" in a room of adults and NOT get grounded to my room.
I got Rook, my Italian Greyhound, to foster until I found him a home. He died 13 years later, and I couldn't seem to find the "right" home for him…hmmm…
I am blessed to have the most amazing clients surround me every day, and humbled that they entrust me with the care of their animals.
Dr. Jean Dodds, a world renowned veterinary immunologist, once called me "effervescent." I will always treasure her words.
My favorite place to be is in the woods. Nature is the most amazing healer. Hiking, xc skiing, backpacking, camping, and just being in the forest recharges me.
Never did I think that owning a business would be so much work, yet so worth it. I thank my little brother, Jim, for all his help, encouragement and support to help me build emBARK to what it is. He died at age 36 in April 2014, too young to even fathom, of an unknown cardiac condition. My work is dedicated to him every single day. I miss you more that I can ever put into words little bro.
The first dog obedience class that I taught was as a Junior 4-H Leader in 1985. I baked liver brownies and wore my best IZOD polo shirt for the first night of class.
I crave education. I believe that we are always evolving, and there is always another way to solve a problem. I love learning new things and I seek out educational opportunities any time that I am able. Dog training and behavior is a dynamic field filled with science based proof on how to be ethical, effective and efficient if you use the right tools.  My tables at home are filled with behavior books, my IPad loaded with podcasts, and my schedule full of continuing ed credits.
My mom and dad instilled my love of animals. I had doves, rabbits, cats, chickens, a pony, dogs, and a cow named "Dinner" when I grew up. Refer to #10 – there could be a correlation here.
This is my favorite quote so I put it on my office wall. I live by these words:"Enthusiasm is one of the most powerful engines of success. When you do a thing, do it with all your might. Put your whole soul into it. Stamp it with your own personality. Be active, be energetic and faithful, and you will accomplish your object. Nothing great was ever achieved without enthusiasm." – Ralph Waldo Emerson