"I think that having empathy for the creature you are watching is an immensely powerful tool that gives you a platform for which you can start asking questions."
 Jane Goodall (interview on NPR's To The Best Of Our Knowledge)
Behavior problem solving is much different than skill work.  Behaviors that are undesirable often stem from fear, anxiety, are deeply rooted by reinforcement histories, by past trauma, genetic predisposition, or past experiences in our dogs.  These issues are often engrained in a dog's behavioral repertoire and need to be addressed not by skill work (sit/down/stand/come) but by integrating behavior change procedures that change an underlying emotional response. A plan that addresses not only the behavior problem itself but also your dog's emotional well-being is part of the bigger solution.
Behavior work is conducted by Heather Mishefske, the owner of emBARK is a Certified Professional Dog Trainer (CPDT-KA)  and also one of 14 Certified Canine Behavior Consultants (CBCC-KA) in the state of Wisconsin.  Certified by the Certification Council of Professional Dog Trainers, this credential is limited to those who have a deep understanding of learning theory, applied behavior analysis, applied ethology, canine body language, neurobiology of aggression, implementation of conditioning procedures, how trauma affects the brain, changes in new research, and the science of behavior and learning.  Heather utilizes only science-based approaches in crafting a behavior plan for your dog.  She is also serving a three year term on the board of directors with the Association of Professional Dog Trainers. the world's largest professional dog training trade organization, and the leading voice in her industry.  Heather also serves as a Trustee on the APDT Foundation, which supports applied scientific research on dog training and behavior and to further increase the knowledge base of the dog training profession and related fields.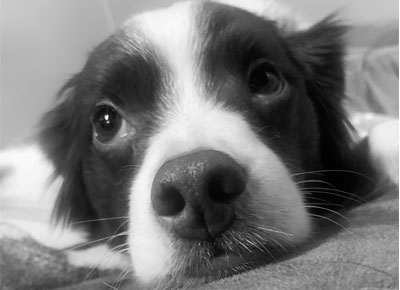 Behavior work at emBARK also follows the gold standards aligning with the American Veterinary Medical Association (AVMA), the American Animal Hospital Association (AAHA), the  American Veterinary Society of Animal Behavior (AVSAB), and The American College of Veterinary Behaviorists (ACVB). We use evidence-based methods and advocate for your dog's well-being as part of this program, as well as maintain continuing education requirements for our certifications to ensure that we are developing a plan for your dog with the most progressive approaches.  The science of canine behavior is ever changing and it's incredibly important for us to stay fluent in the most current protocols, applications and procedures in treating behavior issues in canines.
We utilize procedures and protocols that align with the American Veterinary Society of Animal Behavior's position statement on humane dog training.
Her approach is multi-faceted and will involve homework on the human teacher part to begin to teach new behaviors to your dog and consider your dog's emotional well-being as part of this plan. Remember that behavior modification is not something you do TO your dog, but something that you do WITH your dog.  There are two learners in this equation. We will address both. It is equally important to us to collaborate with your dog's Veterinarian on their care and changes in their care plan.
Issues that need behavior intervention plans are :
Dog to dog directed aggression
Dog to human directed aggression
Intra-household aggression
Resource Guarding (of food, toys, humans, objects, and spaces)
Reactive behaviors on leash or off leash
New rescue dog acclimatization
Fearful or anxious behaviors
Remedial potty training
Prey drive issues
Sound sensitivities
Body Handling issues / Husbandry
Separation Anxiety / Isolation Distress
Phobias
Cooperative Care and Husbandry Tasks
Relationship building
Ready to Book a Consultation?
Initial Consultations are $150 for a 60 minute session + follow up resources
Follow up appointments are $115 for one hour.
Don't see an appointment?  No worries – we update the schedule every 4 weeks to accommodate our current group class schedule and add additional appointments.  Please check back.
IN PERSON appointments are available here. 
VIRTUAL appointments are available via Zoom here. 
EMERGENCY VIRTUAL CONSULTS are available due to the high demand and the month wait time for appointments for people who need urgent help. We will accommodate your request for an appt within the week it is requested.  The cost of this emergency service is $225 for a 60-minute virtual consultation.  This service is only offered virtually due to the booking of our building spaces and group class schedule and must be paid prior to the appt.  Please email Joy for this service at Joy@embarkdog.com
What to expect in a consultation?

A review of your dog's past history, not only limited to the problematic behavior.
A review of your dog's medical history.  Part of our plan often involves the support of your veterinary team to ensure we are fully supporting your dog's physical health as well.
A review of your previous plan to change this behavior.
An overview to teach you how dogs learn, how behaviors continue, and a look at why your dog continues to do this behavior.  It's important that you understand how your dog learns in order to be a good coach to change behavior.
A review of body language and resources to help you understand how and when your dog exhibits stress.
Ways to arrange your environment to make your learner successful.
Resources on canine emotional well-being and how to think outside the box to create a plan and ways to allow your dog to decompress away from their triggers.
Individual recommendations to meet the needs of your dog's genetic make up.  There is a very large genetic component to some maladaptive behaviors that dogs may exhibit.
Resources to reiterate our behavior plan and support your learning.
A behavior plan to put into place individualized to your dog and environment.
We do not use aversive equipment or any type of dominance theory in any of our programs.  By signing a professional code of ethics in behavior consulting, we have committed to not use any prong, shock, electric, or metal collars in any capacity in any of our programs. The science and data in the veterinary behavior world is very clear that using aversives in training increases these problem behaviors, and we align our training with the best practices in veterinary behavior medicine.
Bottles and Bones Class
If you are looking for more behavior-based classes for your dog, we also offer our Bottles and Bones class.
This class is intended for families with dogs that are expecting a new baby. Lots of changes are in the future for the parents, grandparents, family, and friends, but also for the family dog. How can we prepare our dogs for the new baby? How can we make this new transition a positive one for all involved?