Our classes are intensely informative with a dash of crazy to create an upbeat, positive environment. Our approach to training is very different than that of a typical dog trainer. Our classes are anything but dull or militant – hence our unique "date night with your dog" approach to training classes!
Training your dog should be primarily about building a relationship, not creating a dictatorship. It is much easier to teach your dog what to do rather than trying to continuously stop unwanted behaviors. Our training philosophy centers around science based behavior principles and aligns with the most accepted best practices by veterinary behaviorists.  By reinforcing behaviors that you WANT, those behaviors become strongest in your dog's repertoire.  With over 25+ years of experience in their back pockets, our trainers have heard every training issue that you can throw at them. Whether you have an 8 wk old Chihuahua or an 11 year old Newfoundland, we have the perfect class for you!
We offer 16 DIFFERENT classes – the biggest selection in the Midwest! In addition, our patented A LA CARTE classes are only 4 weeks long to help busy dog moms and dads hone in on single skills without a huge time commitment.
Discounts:
There is a 25% discount on your first class for newly adopted dogs from Eau Claire, Chippewa Falls, and Menomonie Humane Associations. We encourage adoption as an option for pet owners! You will pay full price for your class up front, and if you attend all classes, you will receive a refund upon completion of the class.
There is a 25% discount for 4-H kids! Use code 4HKID at checkout.
We have discounts for multi dog families – 50% off the second, third, or fourth dog in the same family. Dogs must be in the same class at the same time. (No code needed. Discount will automatically be applied in the Shopping Cart.)
Handlers who have already taken a class may audit (without the dog) that same class for a 75% discount.
Notices:
Winter cancellation policy: Classes will be canceled during inclement weather two hours before class begins. Please check our Facebook page, or the banner across the homepage for cancellations.
All classes are one hour in length each week unless otherwise noted.
Training Classes Available:
Puppy Einstein
$120.00 | 1 hour each week for 7 weeks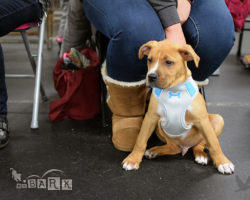 Get your pups off to the right start! Puppies aged 8-16 weeks and their families are welcome to join this energetic class packed full of useful tips in raising little Fido. Early socialization, beginning "come when called," potty training, how to choose a dog food and puppy manners are all part of this class. The only class in the area that is conducted entirely off leash so the pup learns off leash skills at a very young age all while interacting with other pups and people in class. This class is taught by the most experienced puppy instructor in the area, with over 18 years of teaching puppies. This a family friendly class, so bring the whole crew! Crucial lessons are learned within the first months – don't miss the opportunity!
Why should puppy class and vaccinations go together?
Upcoming Class Dates
Real Life Rover
$140.00 | 1 hour each week for 8 weeks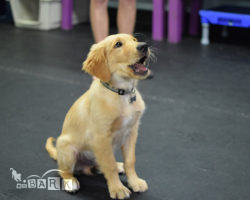 Most dog schools call this class Beginner Obedience. Ho hum that is so dull! This should be the next class in progression after Puppy Einstein. A class geared towards everyday living, a class with skills that you use each day. Self control, go to your bed, proper greeting behavior, come when called, waiting to go out the door, stay put, loose leash walking, and some tricks are intertwined in this class. A great continuing education for your adolescent pup, or the middle aged dog who needs some remedial learning. This class often is full a month from the start date and has a waiting list, so sign up early!
Upcoming Class Dates
X-treme Real Life Rover
$140.00 | 1 hour for 8 weeks
Once again, we are up to something different! If you have taken Real Life Rover, you are ready for the journey to continue…everyone can own a dog that can sit, stay, and shake. X-treme Real Life Rover takes your dog to another level of training. Learn skills that are applicable when out hiking at Lowe's Creek Park, or hanging out at the concerts at Phoenix Park. Create a dog that you are proud to own and WANT to take places – isn't that what sharing your life with a dog is all about? We will learn a down at a distance, waiting at the curb, emergency sits, off leash come when called, crate games, and extreme stay work.
Upcoming Class Dates
Come When Called
$70.00 | 1 hour for 4 weeks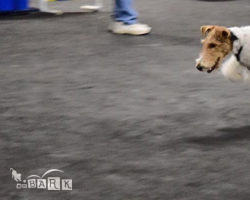 It is 6am, you are wearing your fluorescent green bathrobe to let your dog out for his morning duties. You tip your coffee cup up to take a sip…look up…and he is GONE. You wander the neighborhood in your early morning attire yelling and trying NOT to wake the neighbors. DON'T LET THIS HAPPEN TO YOU! Take our 4 week Come When Called class as a refresher or as an intro to this crucial life lesson. We will work through distracting environments and teach you how to go through the steps of teaching your dog to "COME"!!
Upcoming Class Dates
There are no upcoming events at this time.
Stay With Me
$70.00 | 1 hour for 4 weeks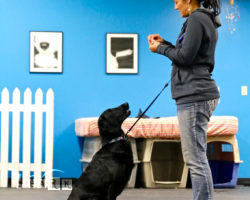 The BEST class you will ever take. Teach your dog to stay close to you on or off leash. This is a crucial life lesson that you will use daily. Voted the best class in town by many students! Taught in a way that will be fun and ridiculously useful. Come to a dog training class that keeps you on your toes and moving along in a great atmosphere. Who says old dogs cannot learn new tricks? This one you will pull out of your pocket for years to come.
Upcoming Class Dates
There are no upcoming events at this time.
Turning Tricks Class
$90.00 | 1 hour for 6 weeks
If you are looking for something fun and motivational to do with your dog join us for this six week class that is all about turning tricks into fitness! Your dog will learn new skills that are sure to impress while also increasing their core strength, gaining flexibility and confidence, and building an even stronger relationship with you! This class will be taught by Noelle Chaltry, Canine Fitness Trainer.
Upcoming Class Dates
There are no upcoming events at this time.
Barks and Rec Class
$60.00 | 1 hour for 4 weeks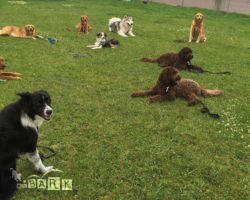 Engage those minds and work those brains! Sometimes, your dog just needs a night out where they don't have to perform any SKILLS, they just get to play games!
Bounce on into our Barks and Recreation class. Four weeks of boredom busting games, puzzles and tricks to get you and your dog out of the house to do STUFF with them. Interactive puzzles, engaging games, and mini skills will enlist their minds to solve problems and exercise their scenting abilities. We all know that our dogs need physical AND mental stimulation, but it is often hard to come up with these on your own. Let us help! This class is just plain FUN. Pre-Req for this class is to have taken a previous emBARK class, or be enrolled here as a daycare dog.
Upcoming Class Dates
There are no upcoming events at this time.
Therapy Dog Prep Workshop
$80.00 | 6 hours for 1 day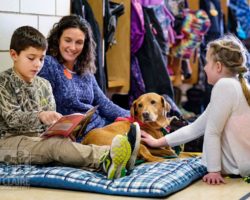 Therapy dogs are calm, well-mannered dogs who volunteer with their handlers in hospitals, nursing homes, schools, reading programs, dog education events, and many other areas. This class covers basic elements of therapy dog work such as manners, calmness in unusual situations, and visiting etiquette. Dogs and handlers will learn behaviors associated with a good therapy dogs, obedience and handling skills need for visits, visiting protocol, and techniques for effective interaction between visiting teams and patients. Dogs will be introduced to medical devices including walkers, wheelchairs, canes & crutches. This class is not designed nor required to certify dogs but rather to give both handler and dog the tools to become effective therapy teams and to be better prepared for tests conducted by various programs.
Prerequisites Skills – Dogs must:
Be unfailingly friendly with other dogs and people.
Consistently desire interaction with people
Understand basic obedience commands on a leash such as : Maintaining a reliable sit and down stay on leash with other dogs, coming when called on a 20 foot line, walking on a loose leash, have a dog license, be clean, well groomed, and be up to dates on vaccinations.
Upcoming Class Dates
Fundamentals – An Intro to Agility
$140.00 | 1 hour for 8 weeks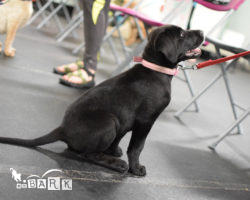 This introductory class will be a teaser if you want to try out the sport of agility. For dogs aged 5 months and up, we will start you out with some foundation skills for learning agility. This class moves quickly, so be ready for ACTION! Check out what this sport is all about! Dogs dig it, and their people love it.
Upcoming Class Dates
There are no upcoming events at this time.
Advanced Handling
For those serious about competing or those who want to continue learning, strengthen their handling skills in agility with their dog. This class is for teams proficient on all obstacles and running full courses at an advanced level. Sundays at Smarty Paws Agility in Lake Hallie. 6pm and 7pm.
Upcoming Class Dates
There are no upcoming events at this time.
Conformation/Breed Handling
$10.00/class | 1 hour for Late October-April
($10/class) Wednesday night at 6pm at emBARK during the late October through April. This is a drop in breed handling class offered by Christy Heiman of Zytut Kennels / K9 Country Inn. Please drop in for class, or call Christy for information on private lessons or classes at 715-839-7892.
Christy is hands down the BEST in our area (IMHO!) to help you put that Championship on your dog. This drop-in class is offered at 6pm on Wednesday nights at emBARK.
Upcoming Class Dates
There are no upcoming events at this time.
Fido Fusion Drop-In Classes
$10 per class | Friday nights @ 6:30pm for 1 hour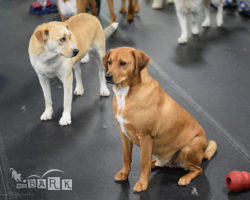 It's the perfect night to get off the couch and into emBARK. Join us for a rotating schedule of activities that will tempt their senses, use their noses, move their joints, and strengthen your bond. Fido Fusion is a drop in class that changes every week. Come to one, or come to all. A bit of scent work, focus games, engagement exercises, puzzles, agility equipment, and confidence courses will allow you to do something fun without having to do a lot of homework during the week. The ultimate date night with your dog! Each class is $10 and is 45 minutes in length.
Upcoming Class Dates
There are no upcoming events at this time.
Summer Circus Series
$70 each | 4 weeks each for 1 hour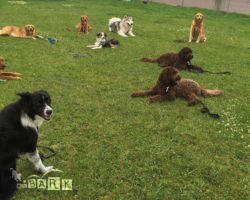 Get ready for a fun series of short, 4 week classes that will keep you and your dog moving, learning, and having a blast all summer long! You can take 1, 2, or all 3 classes as each one will be different but all will be a great time! All classes taught by Noelle Chaltry, CPCFT
Summer Circus Tricks
Get ready to bring out your dog's inner circus performer in this 4 week class! Join us as we practice some basic skills that turn into fantastic feats of entertainment! Trick training is a great way to bond, practice your training skills, keep your dog active, and build confidence. Plus it is super fun!
Parkour Play
Moving and grooving over, under, and around everything in their paths, our pups will learn some of the basics of parkour in this 4 week class. We will play with parkour skills, learn how to do them safely and how to have a great time using almost anything as an obstacle. This class will have you ready to incorporate moves and tricks into your walks and have even more fun getting out and about with your canine partner.
Balancing Act
As every circus performer knows, you get a lot of oohs and ahs walking the tightrope and balancing on moving objects, our Circus Series would not be complete without spending some time on balance mastery. Join us for this 4 week class as we get our dogs up on discs, balls, wobble boards and even slacklines in amazing acts of balance!
*Side effects of this series may include: happy dogs, happy owners, stronger bonds, requests for performances from friends and family, and increased overall fitness.
Upcoming Class Dates
There are no upcoming events at this time.
Loose Leash Walk
$70.00 | 4 weeks for 1 hour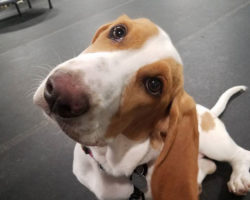 Is walking your dog a pain? Pulling? Panting? Zig zagging? And your back is paying the price? This class will help you get a handle on loose leash walking skills and allow your walks to be calm and collected.
Upcoming Class Dates
Agility Stability
$70.00 | 4 weeks for 1 hour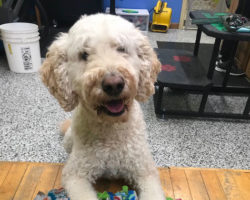 Channel your dog's energy into some productive playtime. We will use a bit of agility equipment, a bit of platform work, tricks and confidence courses to create a night out for your dog. Pre-req for this class is completion of another course here at emBARK.
Upcoming Class Dates
There are no upcoming events at this time.
Private Lessons
$85.00/hour (mileage of $.55/mile will be added for home visits)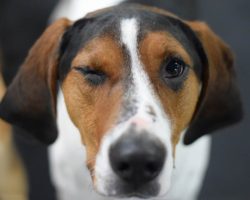 Is there an issue that you would like to work on that is not covered in a class, or a goal that you are working towards with your dog? Private lessons and behavior consulting are available in any increments of time. Email Heather, heather@embarkdog.com, to schedule an lesson.  Please note that Heather is not taking any appointments for lessons from July 16-30th due to being on puppy paternity leave as Peak has her puppies.  
Common issues to work on include:
Housebreaking / potty training
Mild-moderate cases of aggression/reactivity to people or other dogs (severe cases will be referred out to a veterinary behaviorist)
Same household dog aggression
Separation anxiety / isolation stress
Manners
Behavior issues
Phobias
Loose leash walking
Coming when called
Jumping on people
Relationship building
Clicker training
Junior Showmanship
Resource guarding
How to play tug
Crate training
Upcoming Class Dates